In its two decades of operation, Avalon's 'manufacturing your success' formula has served a diverse portfolio of industries.
From designing complex prototypes for industry disruptors looking to change the world, to high volume, mass production for established players, Avalon believes in maintaining long-term relationships through a product's life cycle. Besides our in-house team, we also have a partner ecosystem for clients to leverage design-related services and a time and an efficient global supply chain.
We combine integrated manufacturing solutions with sound vertical expertise to offer flexible solutions from the conceptualization of idea to scaling it up.
The world is moving towards clean energy electrification technology. And, Avalon helps companies pave the way for easier adoption. Our optimized manufacturing support offers greater cost-efficiency for companies, making clean energy more viable for both industry usage and end-customers.
With the pressure to make the energy ecosystem profitable, today's solution providers benefit from our flexible low/medium/high mix or high-volume high complexity integrated manufacturing services.
Avalon's ability to manufacture and assemble in different locations also enables us to offer the benefits of hybrid manufacturing to our customers.
Electric Vehicles
Avalon's capabilities, from design to end-of-life, enable electric vehicle manufacturers to meet growing consumer demands. By being adaptive to every unique manufacturing requirement, we offer companies flexibility and speed in delivery. Our design–build–execute services for products such as complex battery management systems (BMS), chargers, and fuel cells, improve cost efficiency for EV manufacturers.
Avalon leverages decades of experience in prototyping, turnkey design and manufacturing of inverters, charge controllers, and home energy systems for solar equipment manufacturers, energy management and sustainable solutions companies.
With an increased focus on climate change and policy improvements, solar power is rapidly transforming into a competitive energy source that needs solar-powered hybrid systems.
Our end-to-end integrated solutions have enabled solar power product delivery for the world's leading clean energy companies.
Avalon has over two decades of experience in concept-to-scale manufacturing of solar hybrid power systems and inverters. This enables us to support the manufacturing needs of next-generation companies which implement sustainable technology through intelligent systems and solar tracking. These include specialized trackers and battery-based, renewable energy systems.
With the world moving towards decarbonization of energy, the need for sustainable hydrogen power is gaining momentum as a mainstream technology. Avalon works with market makers and market movers to transform existing product lines towards more sustainable technologies.
We help in pioneering hydrogen fuel companies set up their production of large-scale hydrogen energy to equip on-road vehicles, equipment, generators, and more.
Avalon's applied manufacturing includes idea-to-execution support for the creation of hydrogen generators, hydrogen fuel cells, hydrogen plug power, and hydrogen-based inverters for multiple industry applications.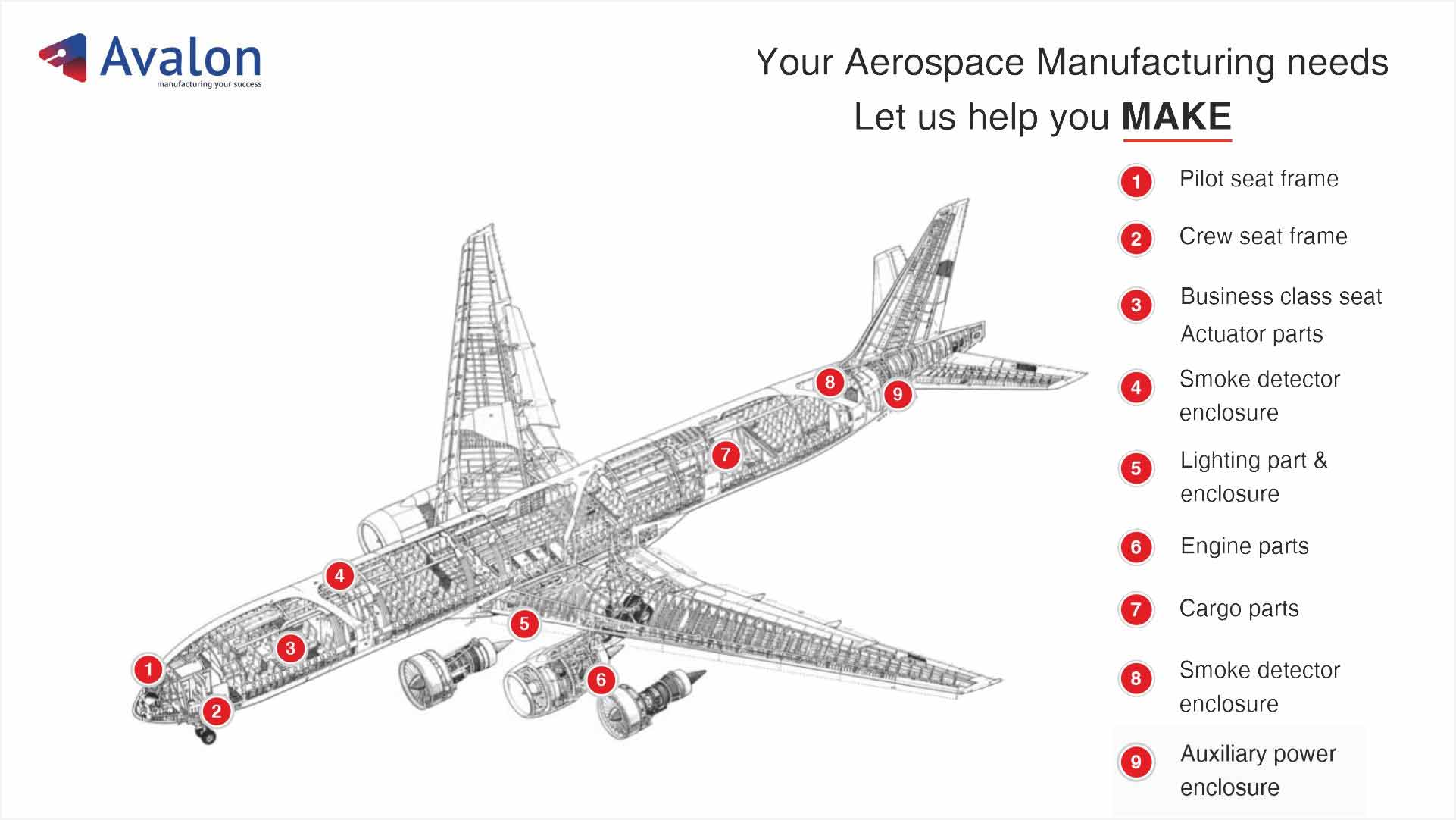 Avalon specializes in complex sheet metal fabrications, machining, and injection molded plastics for applications in the aerospace sector. Avalon is an AS9100 Rev D company and is NADCAP certified for fusion and resistance welding.
Our capabilities include manufacturing support in aircraft seating, lighting, cargo, smoke detectors, auxiliary power equipment, engine parts, and more. We work with leading Tier 1 OEMs and have formed trusted long-term relationships with key customers worldwide. Several active civil aircraft platforms have components that stem from Avalon.
Leveraging this experience, today, Avalon also innovates in sheet metal fabrication, machining, and aerospace plastics for military aircraft including rotorcrafts and unmanned aerial vehicles (UAVs).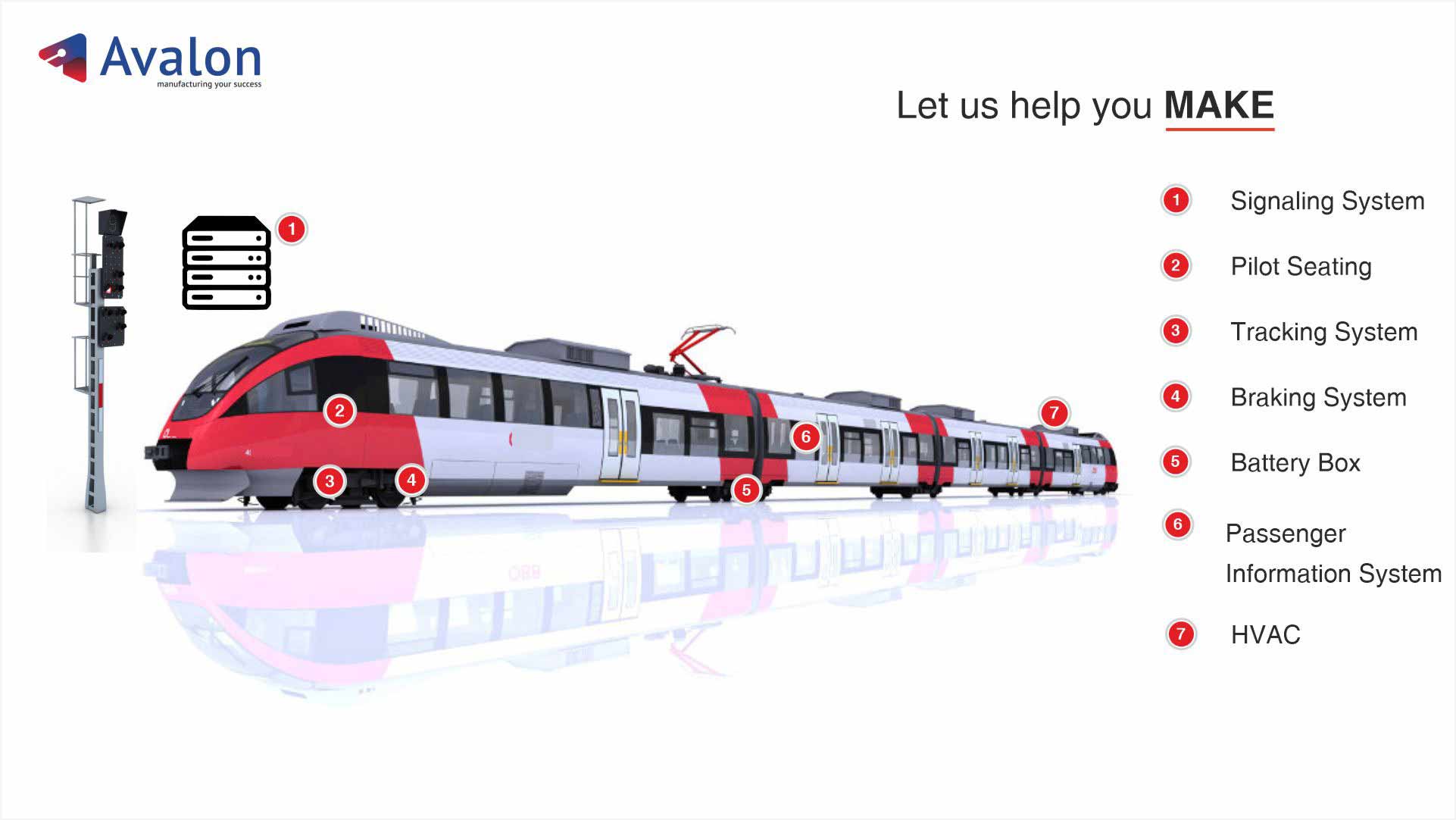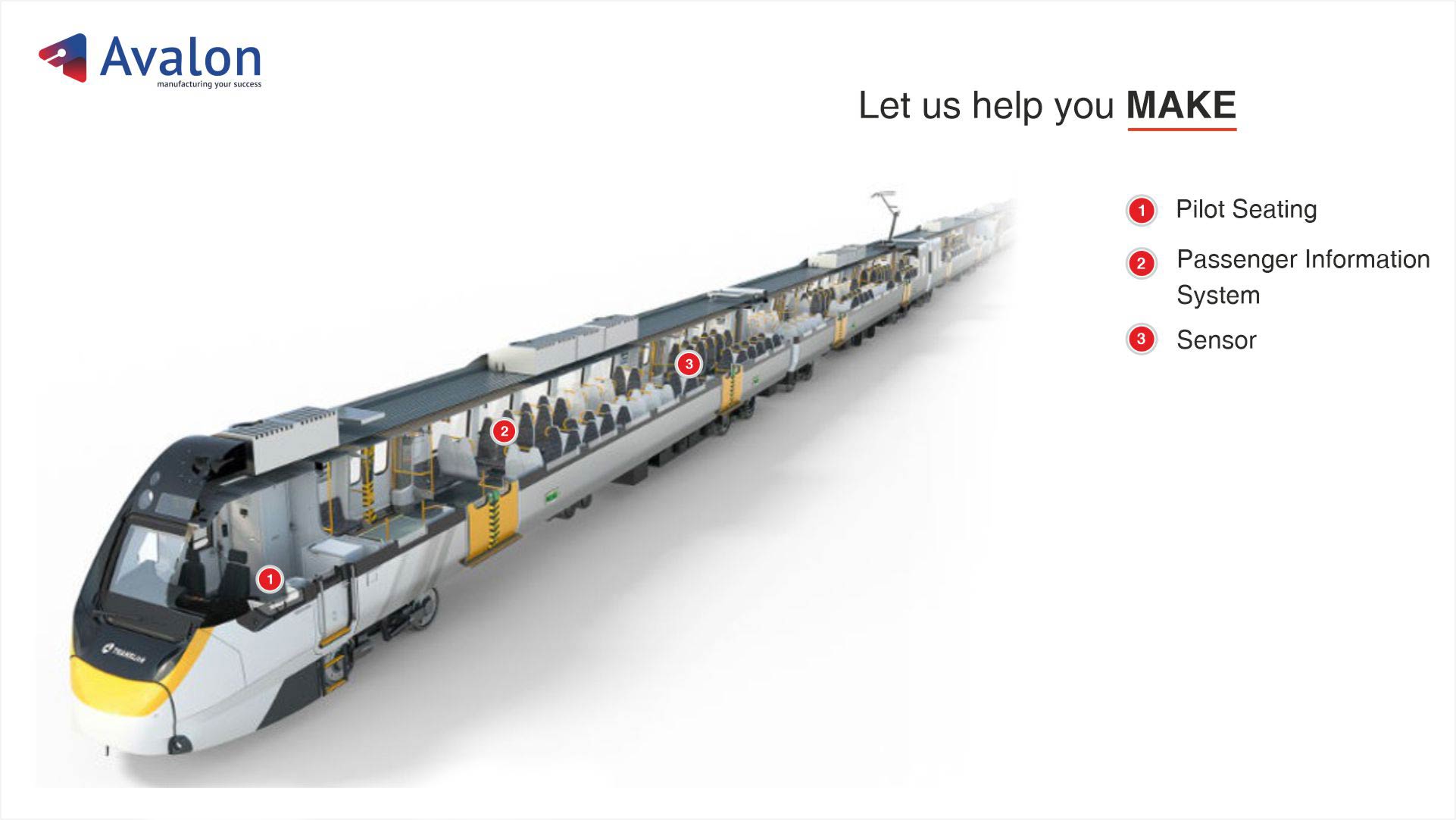 Across the globe, Avalon has worked with leading OEMs and rail operators to support the creation of railway systems. As an RDSO approved manufacturer, we help global railway transport manufacturers achieve a competitive advantage in cost optimization and accelerated time to market.
Our products are in applications ranging from signaling, rolling stock, braking, onboard communications, traction controls, event recorders, and HVAC systems.
Avalon's expertise enables revitalization of legacy rail networks while supporting market movers to develop next generation rail technologies.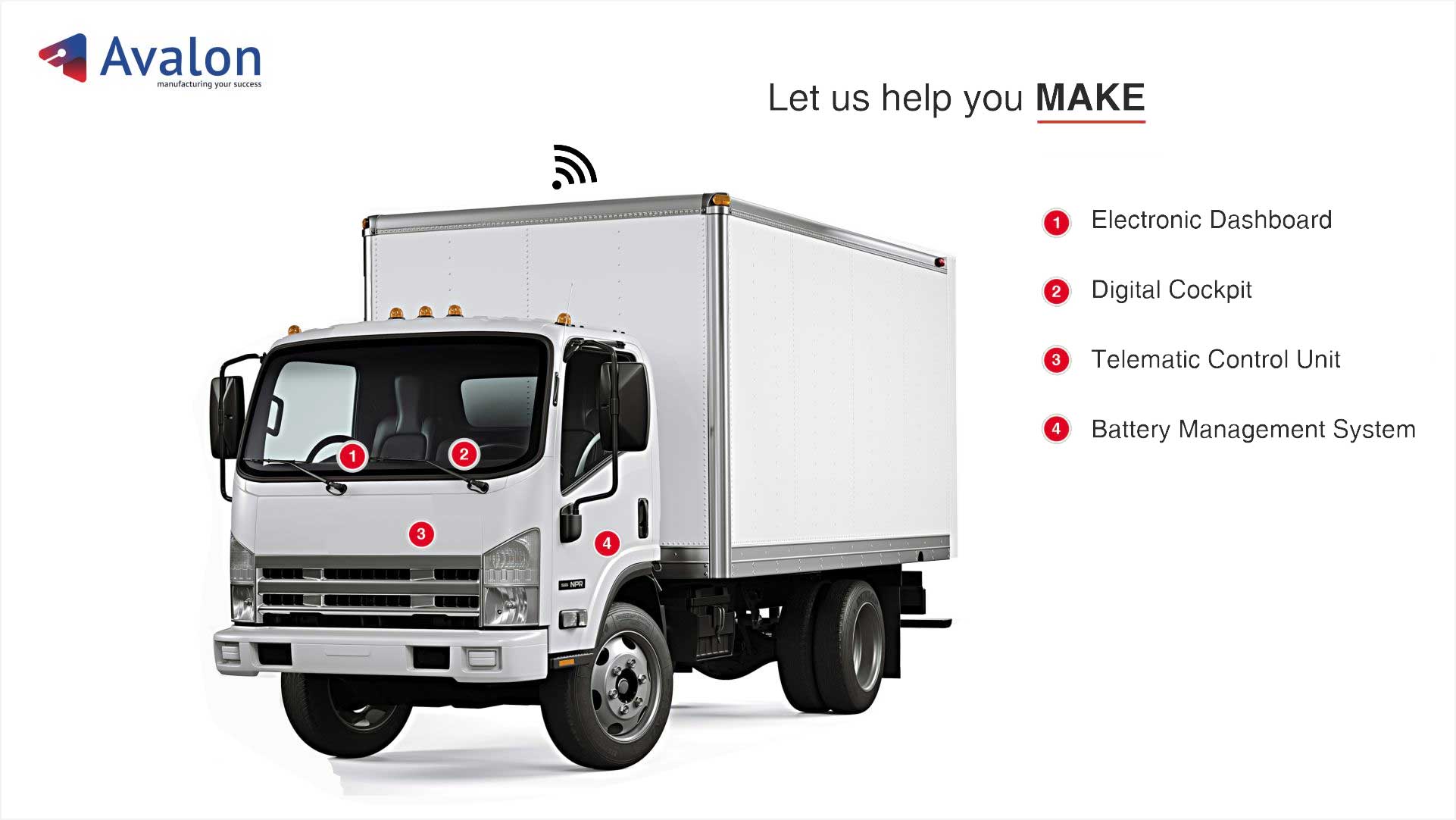 In the past two decades, Avalon has kept pace with the demands of an ever-evolving automotive market. We have fabricated products for some of the world's most recognized automotive manufacturers, aftermarket suppliers and contract design partners.
We offer an extensive portfolio of automotive component manufacturing support for passenger, commercial and special-purpose vehicles, and construction equipment.
With a strong background in power electronics, Avalon is also supporting the development of new programs in emerging e-mobility technologies. Our wealth of experience in electronic control units and telematics additionally provides competitive advantages to our automotive customers.
Across the world, 5G is playing a significant role in industry digitalization. We support 5G network equipment manufacturers with concept-to-realization and turnkey builds.
Avalon's full spectrum manufacturing support for products such as antenna boxes, remote radio heads (RRH), and baseband units (BBU) help our customers capitalize on the growing demand for enhanced digitalization using 5G technologies.
Our innovative solutions give our customers a competitive edge, while addressing spectrum use challenges and optimizing costs.
Satellite-enabled devices need to operate under demanding environments and situations.
Avalon supports market movers and market makers by combining our expertise in telemetry and geolocation technologies with integrated manufacturing capabilities to help create satellite-enabled location-based solutions, such as base station antenna systems, digital antennas, and control panel systems.
Our rigorous performance standards help ensure your manufacturing needs are cost controlled, reliable, and delivered in time.
As businesses go digital, their infrastructure is transforming away from legacy systems. Networks have gained prominence with the growing need for secure connectivity and reliability.
With over two decades of experience in a broad range of communication and networking products, Avalon helps customers leverage IoT and telematic technology to meet this global need.
Avalon's digital infrastructure capabilities, together with our knowledge of the demands of fleet management logistics and data center operations, enable us to meet specialized manufacturing requirements of any business.
Our integrated design and technology capabilities, supported by a global supply chain, enable swift and optimized manufacturing support. These products include network routers, switches, cameras, communication systems, digital projection systems and mobile POS machines.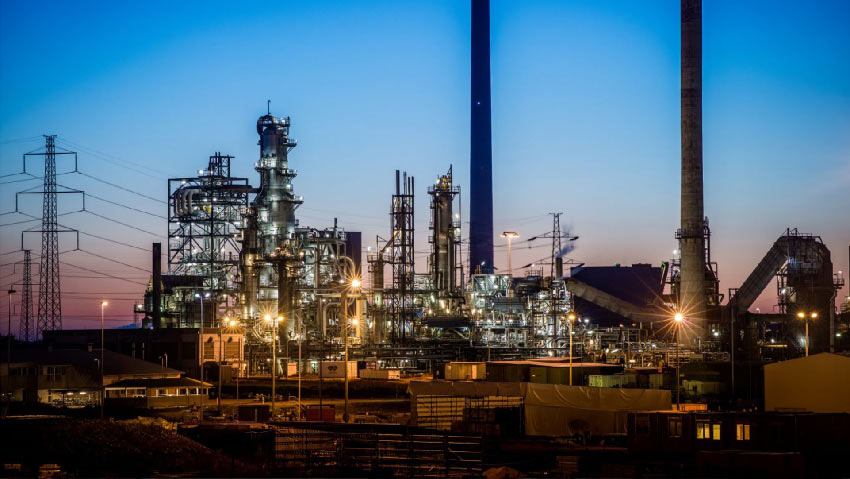 Decades of experience has put Avalon in an ideal position to support the power needs of our customers. Whether you are an industry leader with a need for high volume, complex manufacturing or an innovative business looking for concept realization, we have the flexibility to meet your needs.
Our customers in the power spectrum range from companies in power generation, power transmission and distribution, power storage and power conditioning systems. We strive to ensure optimized development costs while reducing execution risks to get your products to market faster.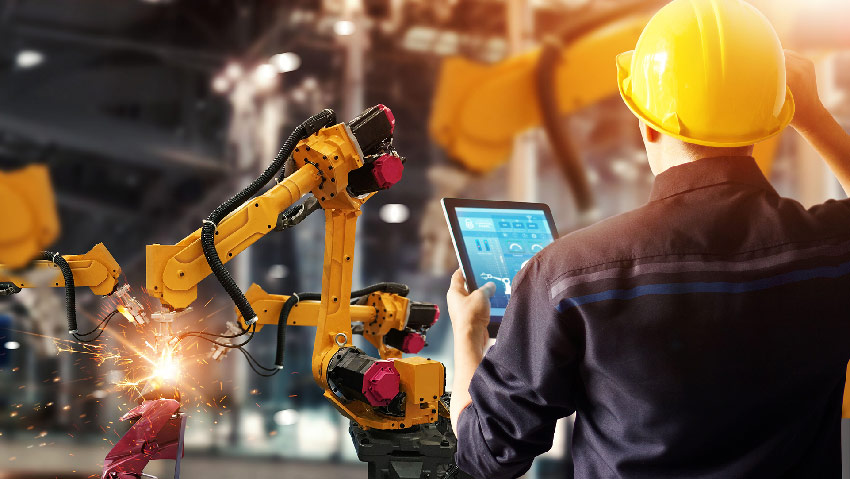 Factories, warehouses and industries are moving towards automated systems.
Avalon's end-to-end manufacturing support services offer disruptive market innovators the ability to expand into new markets quickly and cost-effectively. With an extensive and reliable partner ecosystem, we support our clients across their entire product lifecycle.
Our integrated manufacturing solutions help innovate across complex technologies, such as smart control panels, power electronics, and transformers, while benefitting from our global manufacturing footprint.