Success Story of Individual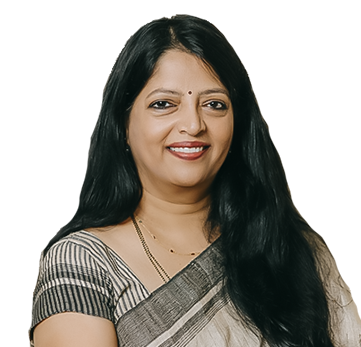 "We need to build and develop a structure where we can promote more women in the electronics industry."
As a young girl, I first saw my brother passionately immersed in the world of electronics. I began my career in electronics in 1988, after completing a Diploma in Electronics & Communication from the Government Women's Polytechnic College in Hubli.
Later in 2001, I began my bachelor's in Engineering while working at Avalon (Sienna Ecad). I earned my degree with distinction and subsequently received her master's degree in digital communication & networking.
During my career, I have executed 25,000+ projects, including Intel Core i7_Com Express Module; 5G Technology; Satellite Internet access; Complex PCB 72 Layer Design Layout; Supercomputer/Server board; Power Control board – Aerospace and more.
I believe my pursuit of excellence has helped me push the limits both in my career and our company's service levels. My team and I worked towards continual improvement in quality checklists and guidelines based on IPC & industry standards. This subsequently enabled our company to be considered a leading PCB design engineering company, especially with global clients.
Continuing my education while pursuing my career was hard. At that time, I was also raising my 6-year-old. Having been through it myself, I know the challenges today's women face.
That is why I helped create a Women in India Electronics group associated with IPC India on International Women's Day in 2021. Through this group, we encourage women and enable training for part-time jobs in PCB design. I am also engaged with leading academic institutes to implement "PCB Design Engineering" as a college elective.
In 2012, I was asked by IPC India to lead the Technical Advisory Committee for PCB designing, and played a role in starting a PCB Design competition in India. Later I was invited as a Panel member to the IPC Global Thought Leadership Program, and I also represent Asia Pacific in IPC Global Design Competition 2022 as Steering Committee Member.