Success Story of Individual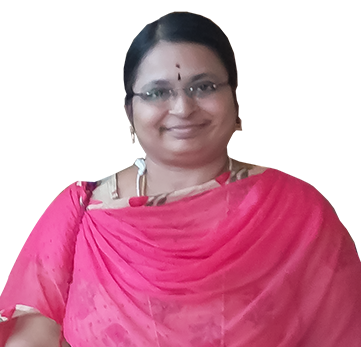 "You should stand on your own".
Award winner Employee – Women Achiever
As 19 years, my mom is my inspiration. She always tells me, "You should stand on your own". I Started my journey as DECE and completed AMIE and MBA in parallel along with work carrier. Now, I am heading corporate quality at various divisions of Avalon. I am responsible for all quality functions right from Supplier quality, Process quality, Customer quality, Quality system, Calibration and Training.
I am part of Avalon, more than two decades now. When there was an opportunity, Avalon offered me without any second thoughts. The trust made me more responsible and to upgrade my knowledge in the given field. Avalon gave me breathing space to understand the knowledge gap and supported me to fill it up. When we upgrade our knowledge in line with the industry requirements, people see you with an eye of respect and dignity. When we represent our company to customers, it is always important to showcase our latest professional knowledge. That gives them confidence that the quality of the product and processes are taken care.
It is very important to keep your professional goals live. Take it from me, first 10 years would be really challenging. All strikes at same time, but you can find a balance between work and personal life. Learn to delegate, both at work and home. You need to stand-up for yourself and no one else will do it for you. There are always comfort zones. But comfort zones will not be comfortable throughout the life. Voice out your opinions, no matter what others will think. If you do not speak out for yourself, no one will. Professional life helps us to gain confidence, do decision making and make a better life overall.
Avalon supported me in every part of my carrier. First 10 years were a real struggle. Those years shaped and transformed me to a professional. The biggest challenge was to upgrade my knowledge academically, professionally, and personally at the same time My boss and Avalon top management always trusted me to explore new things and assignments in work. Blessed to have a family that supports and motivates me throughout my journey. It is not easy to have a family that treats my goals as their goals.
Avalon
&
Women
in Electronics
With technological development, it is far easier for women today to handle both professional life and personal life. Women are multitaskers and do things responsibly. Its high time for the industries to shift their perspective in putting women in all kinds of jobs. Sometimes we just need some space to strengthen the roots and grow. Once the process starts, none can stop them.
When you grow, support other women to grow. It is always inclusive. The time spent in our education should not go vain. Never ever leave the industry for minimum of 10 years, then the industry will not leave you.